I'm doing pretty well for old man. Twenty years ago I retired from gardening at seventy-five. I was in twenties when Pearl Harbor hit and things got bad in California for people like me.
I was born here, you know. That didn't matter. They sent wife, three kids, and me to internment camp up north and made us stay. We lost home and store, and both parents and one of hers died up there cold and ugly.
I've never been back. I like Central Valley. Old whites forget and young don't know, and I usually don't tell. Only reason I'm talking now, you asked.
George Thomas Clark
George Thomas Clark is the author of Hitler Here, a biographical novel published in India and the Czech Republic as well as the United States. His commentaries for GeorgeThomasClark.com are read in more than 50 countries a month.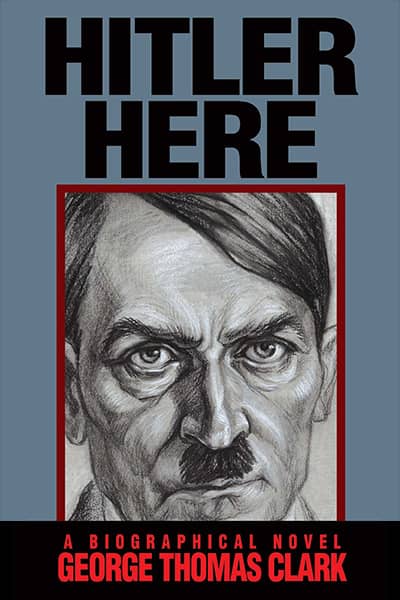 HITLER HERE is a well researched and lyrically written biographical novel offering first-person stories by the Fuehrer and a variety of other characters. This intimate approach invites the reader to peer into Hitler's mind, talk to Eva Braun, joust with Goering, Goebbels, and Himmler, debate with the generals, fight on land and at sea and…
See More

→