Almost sixty years after he retired I'm still thrilled whenever I think about Jim Brown on a football field, overpowering defenders in his path and outrunning those in pursuit.  He had scores of memorable runs and receptions but this brief video of his five greatest plays is a good introduction for those too young to remember and a stimulating review for baby boomers who grew up watching him perform.  The ensuing twelve-minute video offers not only more but better footage.
Brown retired from football early at age twenty-nine, still at his peak, in order to pursue careers in acting and social activism.
George Thomas Clark
George Thomas Clark is the author of Hitler Here, a biographical novel published in India and the Czech Republic as well as the United States. His commentaries for GeorgeThomasClark.com are read in more than 50 countries a month.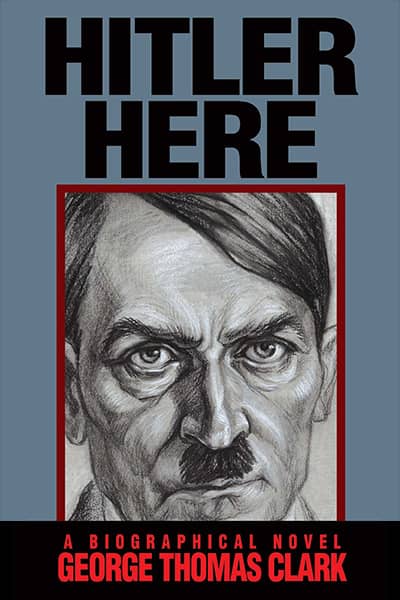 HITLER HERE is a well researched and lyrically written biographical novel offering first-person stories by the Fuehrer and a variety of other characters. This intimate approach invites the reader to peer into Hitler's mind, talk to Eva Braun, joust with Goering, Goebbels, and Himmler, debate with the generals, fight on land and at sea and…
See More

→