Mollycoddling a Terrorist
Those who burned in and jumped from the Twin Towers are confused the U.S. government, self-proclaimed bastion of anti-terrorism, daily strokes enduring terrorist Luis Posades Carriles who in 'seventies blew Cuban airliner from sky killing everyone and then continued bombing and killing when not selling cocaine and now says sleeps like baby in Miami where he paints landscapes for admirers who pay quite generously.
George Thomas Clark
George Thomas Clark is the author of Hitler Here, a biographical novel published in India and the Czech Republic as well as the United States. His commentaries for GeorgeThomasClark.com are read in more than 50 countries a month.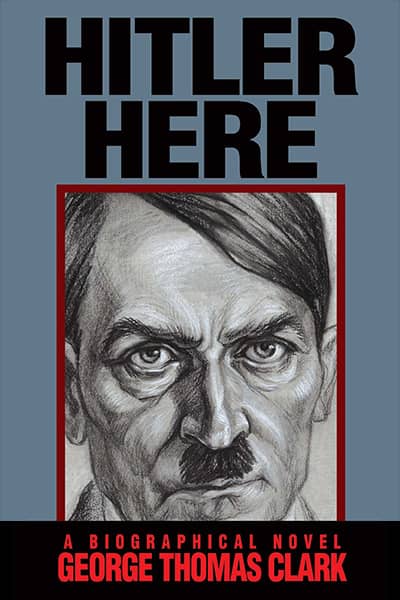 HITLER HERE is a well researched and lyrically written biographical novel offering first-person stories by the Fuehrer and a variety of other characters. This intimate approach invites the reader to peer into Hitler's mind, talk to Eva Braun, joust with Goering, Goebbels, and Himmler, debate with the generals, fight on land and at sea and…
See More

→