At the international airport in Panama City scores of designer stores form glittering hallways to tiny bathrooms where long lines point to few urinals and but two stalls each hosting a toilet sans seat. I tried several such places before asking an employee, "Don't you have any larger bathrooms and with seats?"
The man was mute but not deaf and pointed straight and left before holding up four fingers. Following his directions I found a clean restroom offering four stalls, at least one of which boasted a proper throne.
George Thomas Clark
George Thomas Clark is the author of Hitler Here, a biographical novel published in India and the Czech Republic as well as the United States. His commentaries for GeorgeThomasClark.com are read in more than 50 countries a month.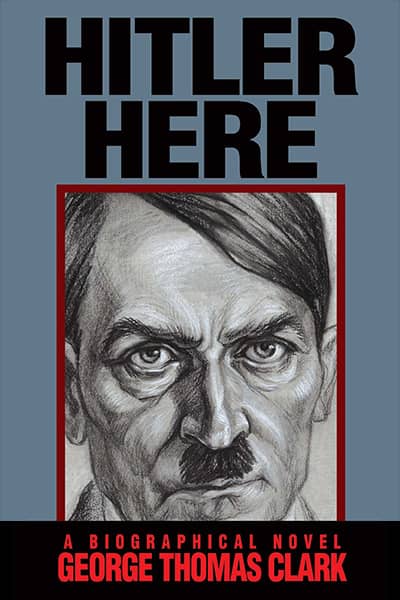 HITLER HERE is a well researched and lyrically written biographical novel offering first-person stories by the Fuehrer and a variety of other characters. This intimate approach invites the reader to peer into Hitler's mind, talk to Eva Braun, joust with Goering, Goebbels, and Himmler, debate with the generals, fight on land and at sea and…
See More

→