Shooting Baskets in Dreams
Generation after Hal moved from two small dingy rooms connected to old house in battery-stealing part of town, he thought dreams had disappeared so was saddened to see himself there shooting baskets. Old friend sat behind and watched errant shots.
Damn ceiling's too low to shoot right.
Friend should've agreed but only stared as Hal kept shooting and missing.
George Thomas Clark
George Thomas Clark is the author of Hitler Here, a biographical novel published in India and the Czech Republic as well as the United States. His commentaries for GeorgeThomasClark.com are read in more than 50 countries a month.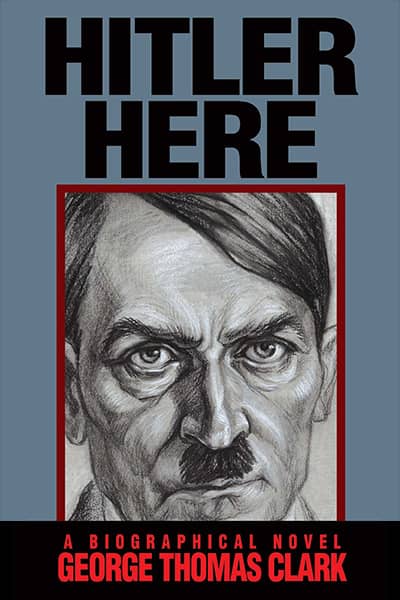 HITLER HERE is a well researched and lyrically written biographical novel offering first-person stories by the Fuehrer and a variety of other characters. This intimate approach invites the reader to peer into Hitler's mind, talk to Eva Braun, joust with Goering, Goebbels, and Himmler, debate with the generals, fight on land and at sea and…
See More

→