Driving elbow into ribs, Patti said, "Quit snoring."
As Bill did not waken, she drilled again.
"What hell?"
"You're ruining sleep."
"You don't sleep," he said.
"Because you always roll around and snort like pig."
"That's not why."
"Go to guest bedroom."
Bill complied and was soon snoring. Patti stared at dark ceiling and wondered why.
George Thomas Clark
George Thomas Clark is the author of Hitler Here, a biographical novel published in India and the Czech Republic as well as the United States. His commentaries for GeorgeThomasClark.com are read in more than 50 countries a month.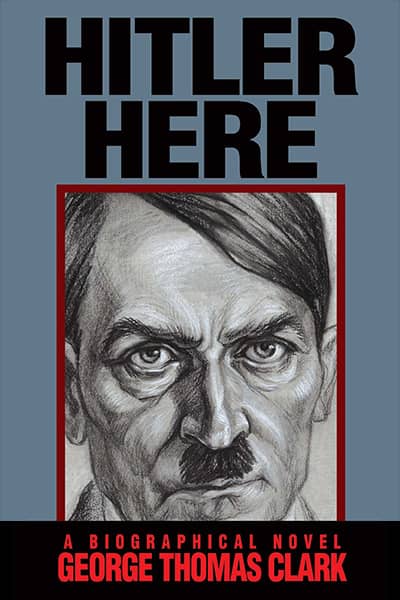 HITLER HERE is a well researched and lyrically written biographical novel offering first-person stories by the Fuehrer and a variety of other characters. This intimate approach invites the reader to peer into Hitler's mind, talk to Eva Braun, joust with Goering, Goebbels, and Himmler, debate with the generals, fight on land and at sea and…
See More

→