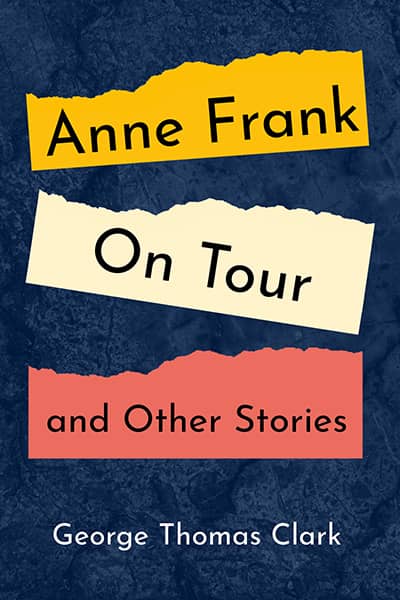 Anne Frank on Tour and Other Stories
This lively collection offers literary short stories founded on History, Love, Need, Excess, and Final Acts.
In History, Thomas Jefferson and Sally Hemings sit for a revealing interview that should have happened. Anne Frank survives the Holocaust and goes on a rousing book tour in the United States, promoting her celebrated diary. An Austrian customs official defends his troubled son against warnings by a traveler from the future.
In Love, an adult female student becomes obsessed with her male teacher of English as a Second Language. Lonely men and women seek quick romantic results by speed dating. A middle-aged man in a bad marriage picks up a hitchhiking young lady who lives by different rules. When a wife goes on vacation, her husband starts selling her possessions.
In Need, The Ragpicker explains to an eager benefactor what it means to be homeless. An aspiring and broke screenwriter conspires to meet Dolly Parton about his exciting project. An aging man is inundated by bills. A worried patient keeps looking for a doctor but can't find one. Mammals and other creatures in Puget Sound revolt against human invaders.
In Excess, drinking causes bad judgment in a river, behind the wheel, at work, and at home. Sigmund Freud tries to help a morphine-addicted friend by giving him a wondrous white powder. An American tourist in Mexico learns about the powers of magic mushrooms.
In Final Acts, Marvin Gaye writes to his father, Elvis Presley communicates with his fans, Michael Jackson says This Is It, Jim Morrison conveys his pain in a diary, and a vacationing psychiatrist tries to save Jim in Paris.
Ingram Spark
Apple, Barnes & Nobles, Kobo, and Other Stores
And Wherever Books Are Sold