More Good Reviews for Anne Frank on Tour and Other Stories
Anne Frank on Tour and Other Stories recently received another 5-star and 4-star review on NetGalley, boosting the book's total on the influential book review site to two 5-star and four 4-star reviews.
We hope these astute readers will also share their opinions on Amazon which, let us admit, is the focal point of the online book industry.
Recent
5-Star Review
on
NetGalley
Educator 1004199, Reviewer
This independently published short story and flash fiction collection was a hoot! I laughed through most of it, and moreover, if I may be frank, it was an overdue belly of snortish laughs I emitted. This collection is the sort that encourages the emission of belly laughs. For readers who enjoy a bit of snark, a bit of cheek, and a good dose of make-believe, Anne Frank on Tour & Other Stories will deliver on its eponymous promise of a "What if… " world.

The collection opens with a section dedicated to "What Ifs", titled "History" and a delightful tale of vengeance, "Sally and Thomas." The title characters are Sally Hemings and Thomas Jefferson. Readers, I will leave you to discover the thrill of this tale yourselves, but know that it remits a great deal of satisfaction. Other sections are themed, "Love", "Need", "Excess", and "Final Acts", the last of which offers a fictionalized glimpse into the lives of certain long-dead celebrities. Some stories are lengthy, though not exceeding more than a reasonable ten or twelve pages; some are flash fiction, punchy bites of a few paragraphs (or less!) Most depict landscapes and characters amply familiar to ourselves: "Speed dating", "Must Sell", and "Online Doctor" for example. We know the people in these pages (perhaps they are ourselves, or perhaps we hope they are not) and all their flaws and funny quirks. Most of these stories are hilarious photo-realistic caricatures.

Some tales are surprisingly sobering, offering readers a respite from their giggles; but these tales might hit closer to home than one expects. This may be Clark's special skill as an author; the subject matter of some stories is dark and perhaps triggering for some readers (sexual assault and gaslighting), but Clark delivers these messages with both humor and a powerful, succinct punch. The result is that the reader is disarmed by their own humor and left with a fading whisper of a giggle to assuage them in the aftermath of the trauma they've just witnessed the characters experience. In other words, the reader may find themselves smiling, recognizing the landscape of the story — and then, BAM, Clark delivers a coup d'etat, and the reader may then feel a little guilty for having laughed only a moment before. It is a rare skill to cause a reader to twist internally and Clark does it well several times in this collection. This is not a collection of tales for the sensitive or morally righteous reader. Be prepared to say, "Oh. I didn't think this was headed that way."

Clark's voice is that of a matured storyteller, and it is unique. Fans of Neil Gaiman may recognize the confidence and the trace of dry humor. Fans of Margaret Atwood will appreciate Clark's wit. Fans of speculative fiction in the vein of Ted Chiang will notice Clark's imaginative approaches to things that never happened.
| | |
| --- | --- |
| | |
| | Recent 4-Star Reviews on NetGalley |
Zoe W, Reviewer
Enjoyed this creative collection of short (some very short) stories. I requested via netgalley as a jumping off point to start reading again this summer after a short respite from reading to review.

What a nice way to get back in the saddle.

The author really captured the voices of each of his characters which was a delight and unexpected. The titular character had the same voice as I recall reading from her diaries back many long years ago. The other characters from Putin to Dolly Parton to Elvis are all covered here and with seemingly great care to not disrupt their professional spirit.

This is an easy read and a fun journey into what could be, could have been and what a character can be in a short story.

I really enjoyed it and it was a great reminder that a terrifically told story doesn't have to be a huge diatribe. It can be a few paragraphs for the point of the story to be made. What a treat.

Markie B, Reviewer

"Anne Frank on Tour and Other Stories" by George Thomas Clark is a vibrant collection of literary short stories that explore a wide range of themes, including History, Love, Need, Excess, and Final Acts. Each story offers a unique and imaginative perspective on various aspects of life and human experiences.

In the section on History, the author presents fictional scenarios that intertwine with real historical figures and events. For instance, Thomas Jefferson and Sally Hemings engage in a revealing interview that sheds light on their complicated relationship. Anne Frank, the young Holocaust victim, is imagined to survive the tragedy and embark on a book tour in the United States to promote her famous diary. Additionally, an Austrian customs official is confronted with a traveler from the future, who warns him about his troubled son.

The Love section delves into romantic relationships and explores the complexities of human connection. Stories feature an adult female student infatuated with her male English teacher, lonely individuals seeking quick romance through speed dating, and a middle-aged man in a troubled marriage forming an unlikely bond with a hitchhiker who lives by unconventional rules. Other stories in this section explore themes of possessiveness and materialism within relationships.

In the Need section, the focus shifts to characters in dire circumstances and the lengths they go to survive. A homeless man called The Ragpicker explains the harsh realities of homelessness to a well-meaning benefactor. An aspiring screenwriter resorts to desperate measures to meet Dolly Parton for his project. An aging man struggles with financial woes, while another individual desperately searches for medical help to no avail. In a more fantastical story, mammals and creatures in Puget Sound take a stand against human encroachment.

The Excess section centers on the consequences of indulgence, particularly related to alcohol and substance abuse. These stories explore how drinking leads to poor decision-making and the impact it can have on various aspects of life. Sigmund Freud makes an appearance, trying to help a friend addicted to morphine through a mysterious white powder, and an American tourist in Mexico discovers the effects of magic mushrooms.

Finally, the collection concludes with Final Acts, where the author imagines encounters and reflections from iconic figures such as Marvin Gaye, Elvis Presley, Michael Jackson, and Jim Morrison. Through letters, diaries, and other forms of communication, these stories provide glimpses into the emotions and struggles of these famous individuals.

Overall, "Anne Frank on Tour and Other Stories" offers a rich and diverse tapestry of narratives, capturing the essence of human experiences across different periods and circumstances. George Thomas Clark's storytelling weaves together history, imagination, and human emotion, making this collection a compelling and thought-provoking read.
George Thomas Clark
George Thomas Clark is the author of Hitler Here, a biographical novel published in India and the Czech Republic as well as the United States. His commentaries for GeorgeThomasClark.com are read in more than 50 countries a month.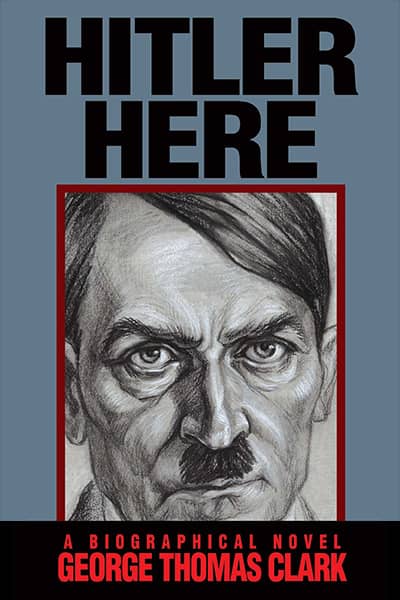 HITLER HERE is a well researched and lyrically written biographical novel offering first-person stories by the Fuehrer and a variety of other characters. This intimate approach invites the reader to peer into Hitler's mind, talk to Eva Braun, joust with Goering, Goebbels, and Himmler, debate with the generals, fight on land and at sea and…
See More

→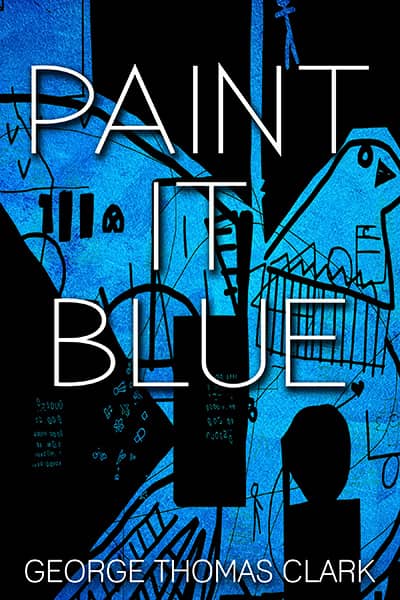 Art history and fiction merge to reveal the lives and emotions of great painters Vincent van Gogh, Pablo Picasso, Frida Kahlo, Diego Rivera, William H. Johnson, Lee Krasner, and many others.
See More

→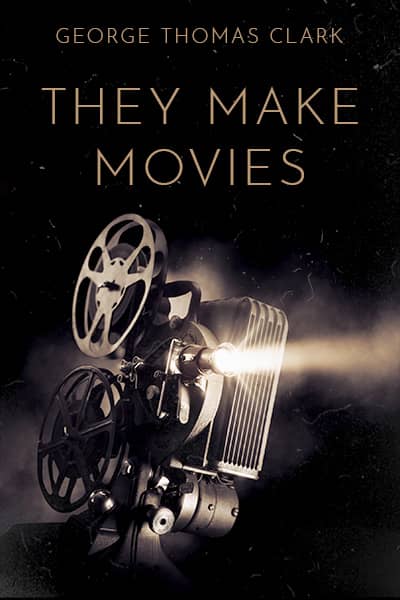 This fast-moving collection blends fiction and movie history to illuminate the stimulating lives and careers of noted actors, actresses, and directors. Stars of this book include Humphrey Bogart, Clark Gable, Marilyn Monroe, Bette Davis, Alfred Hitchcock, Clint Eastwood, Cate Blanchett, and Spike Lee.
See More

→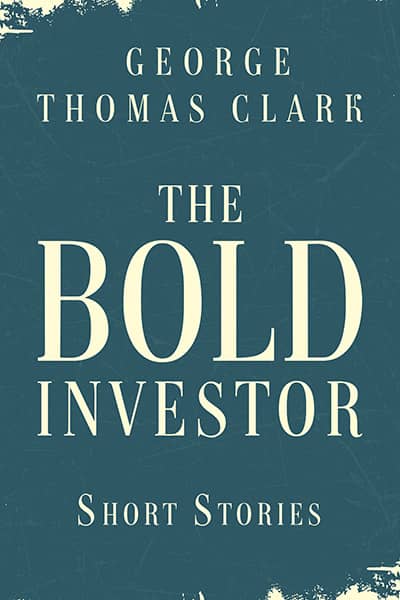 In this collection of thirty-eight chiseled short stories, George Thomas Clark introduces readers to actors, alcoholics, addicts, writers famous and unknown, a general, a lovelorn farmer, a family besieged by cancer, extraterrestrials threatening the world, a couple time traveling back to a critical battle, a deranged husband chasing his wife, and many more memorable people…
See More

→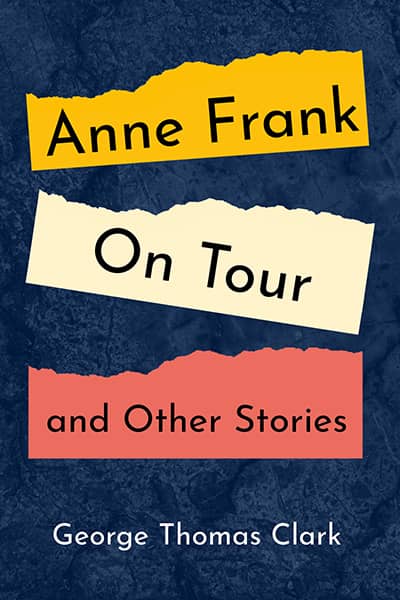 This lively collection offers literary short stories founded on History, Love, Need, Excess, and Final Acts.
See More

→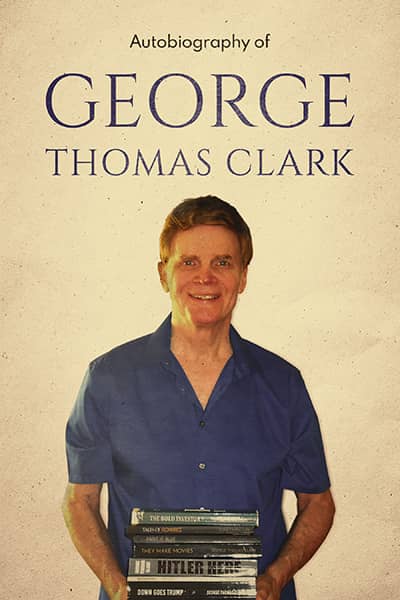 In lucid prose author George Thomas Clark recalls the challenges of growing up in a family beset by divorce, depression, and alcoholism, and battling similar problems as an adult.
See More

→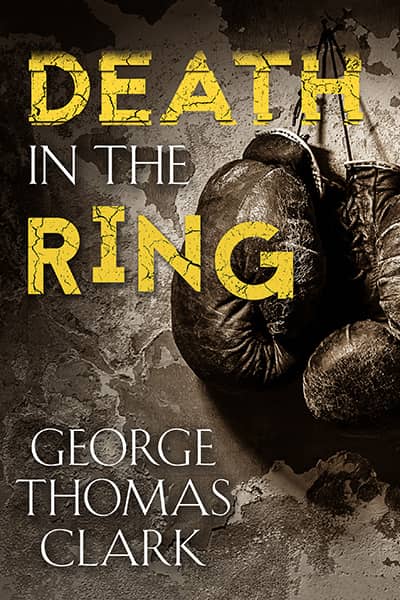 Let's invite many of the greatest boxers and their contemporaries to tell their own stories, some true, others tales based on history. The result is a fascinating look into the lives and battles of those who thrilled millions but often ruined themselves while so doing.
See More

→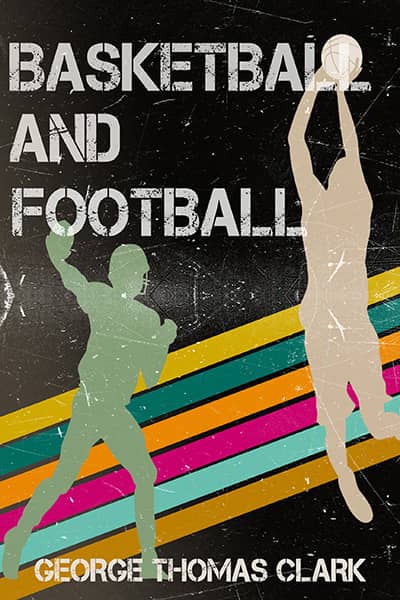 In a rousing trip through the worlds of basketball and football, George Thomas Clark explores the professional basketball league in Mexico, the Herculean talents of Wilt Chamberlain, the artistry of LeBron James, the brilliance of Bill Walsh, and lots more. Half the stories are nonfiction and others are satirical pieces guided by the unwavering hand of an inspired storyteller.
See More

→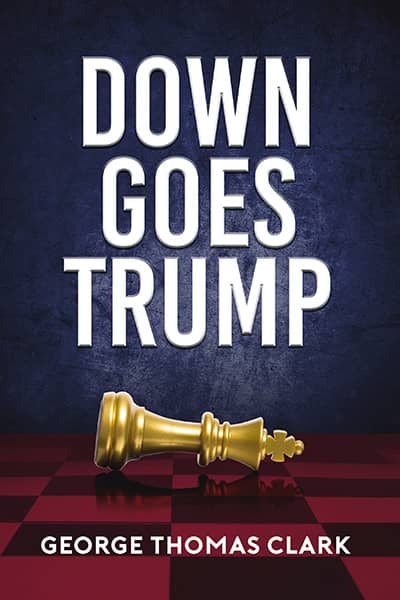 Get on board this collection of satirical stories, based on news, about the entertaining but absurd and often quite dangerous events following the election of President Donald J. Trump in November 2016 until January 6, 2021, shortly after his loss to Joe Biden.
See More

→
Join Donald Trump, Hillary Clinton, Bernie Sanders, Ted Cruz, Marco Rubio, Jeb Bush and other notables on a raucous ride into a fictional world infused with facts from one of the roughest political races in modern U.S. history.
See More

→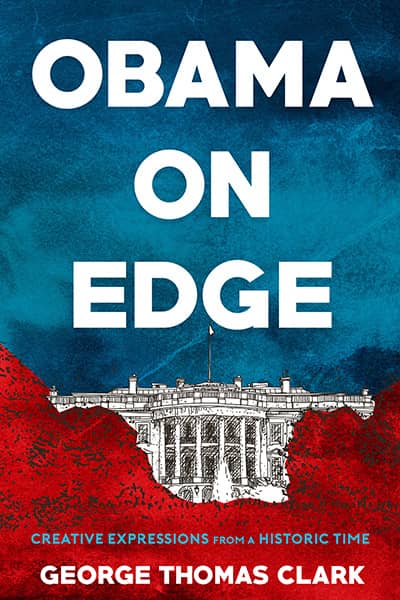 History and literary fiction enliven the Barack Obama phenomenon from the African roots of his father and grandfather to the United States where young Obama struggles to control vices and establish his racial identity. Soon, the young politician is soaring but under fire from a variety of adversaries including Hillary Clinton, John McCain, Sarah Palin, Sean Hannity, and Rush Limbaugh.
See More

→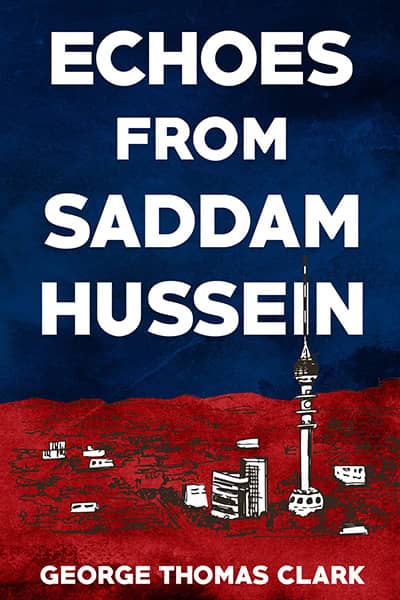 These satirical columns allow startlingly candid Saddam Hussein and George W. Bush to explain their need to control the destinies of countries, regions, and, ultimately, the world. Osama bin Laden, Dick Cheney, Condoleezza Rice, Mahmoud Ahmadinejad, Karl Rove, and other notables, not all famous, also demand part of the stage.
See More

→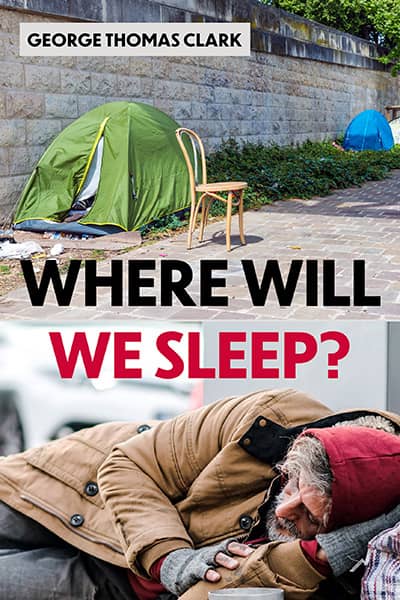 Determined to learn more about those who fate did not favor, the author toured tattered, handmade refuges of those without homes and interviewed them on the streets and in homeless shelters, and conversed with the poor in the United States, Mexico, Ecuador, and Spain, and on occasion wrote composite stories to illuminate their difficult lives.
See More

→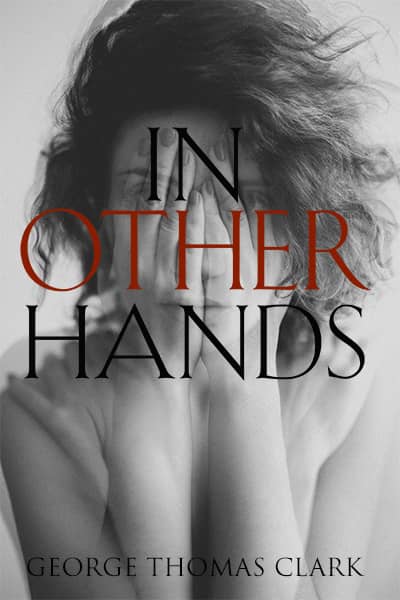 In search of stimulating stories, the author interviewed prostitutes in Madrid, Mexico City, Havana, and Managua and on many boulevards in the United States, and he talked to detectives and rode the rough roads of social workers who deal with human trafficking, which is contemporary slavery, and sometimes used several lives to create stories, and everywhere he ventured he witnessed struggles of those whose lives are bound In Other Hands.
See More

→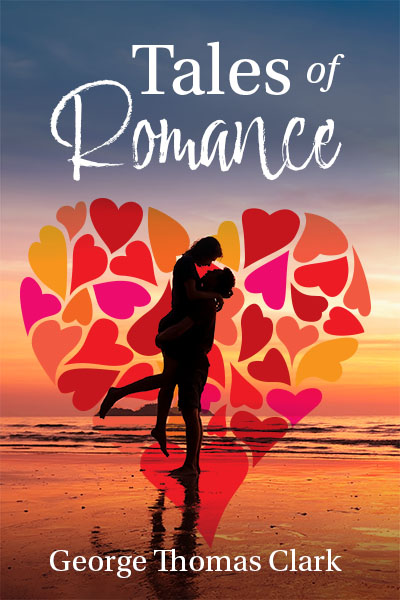 In compressed language Clark presents a compilation of short stories and creative columns about relationships between men and women.
See More

→