At party after son's baptism host offers me taco I bite and chew thinking this is worst ever had but maybe I'm mistaken. Since tacos are always good I try another bite and gag and almost vomit before parting tortilla to see not ground beef but something like guts oozing nightmarish white.
What's this stuff, I ask.
Cow brains.
You shoulda told me.
George Thomas Clark
George Thomas Clark is the author of Hitler Here, a biographical novel published in India and the Czech Republic as well as the United States. His commentaries for GeorgeThomasClark.com are read in more than 50 countries a month.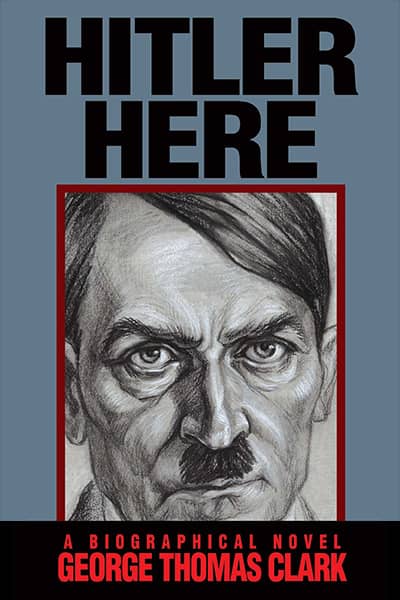 HITLER HERE is a well researched and lyrically written biographical novel offering first-person stories by the Fuehrer and a variety of other characters. This intimate approach invites the reader to peer into Hitler's mind, talk to Eva Braun, joust with Goering, Goebbels, and Himmler, debate with the generals, fight on land and at sea and…
See More

→