On massive foundation in Budapest park great Hungarian patriots erected me twenty-five feet high in bronze to celebrate seventieth birthday and thank for destroying Nazis.
Only few years after I departed imperialists threw steel ropes around neck, burned legs with blow torches, and pulled body down to desecrate face beneath empty boots.
George Thomas Clark
George Thomas Clark is the author of Hitler Here, a biographical novel published in India and the Czech Republic as well as the United States. His commentaries for GeorgeThomasClark.com are read in more than 50 countries a month.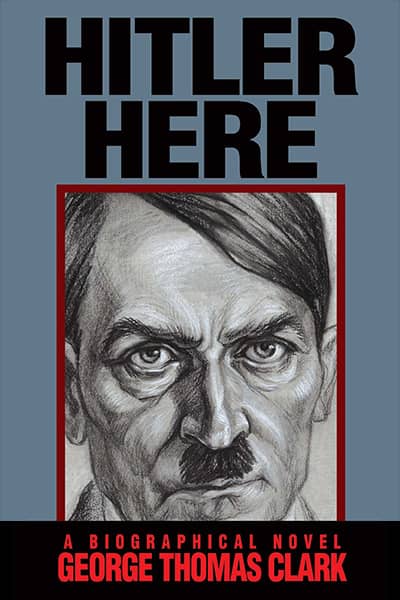 HITLER HERE is a well researched and lyrically written biographical novel offering first-person stories by the Fuehrer and a variety of other characters. This intimate approach invites the reader to peer into Hitler's mind, talk to Eva Braun, joust with Goering, Goebbels, and Himmler, debate with the generals, fight on land and at sea and…
See More

→